A simple sweet potato salad recipe that everyone will love!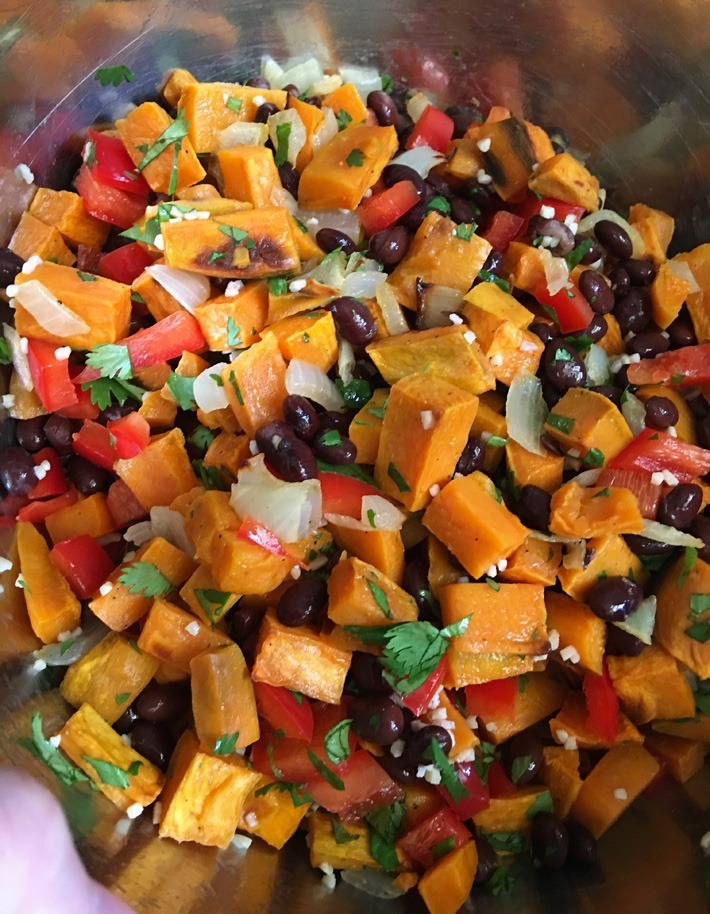 Easy Sweet Potato Salad
This is a perfect recipe to make for potlucks, barbecues, or any time you need an easy and colorful side dish to feed a crowd.
The recipe is super quick to throw together and calls for just a few basic ingredients that are readily available at most grocery stores. It's one of those no-fail recipes great to have on hand for last-minute invites, and the dish can be vegan, soy free, gluten free, or easily adapted to fit Whole30 and paleo diets as well.
You can also turn it into a main meal by serving the roasted sweet potato salad over quinoa or rice, such as this Half Calorie Rice.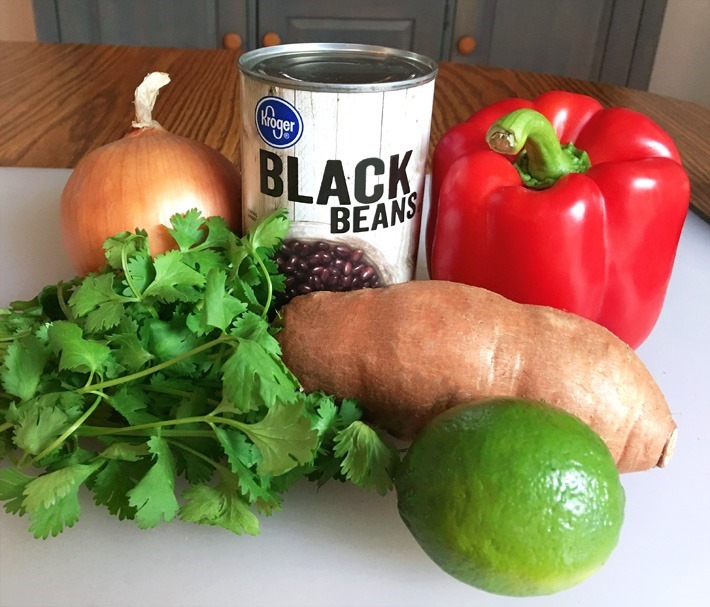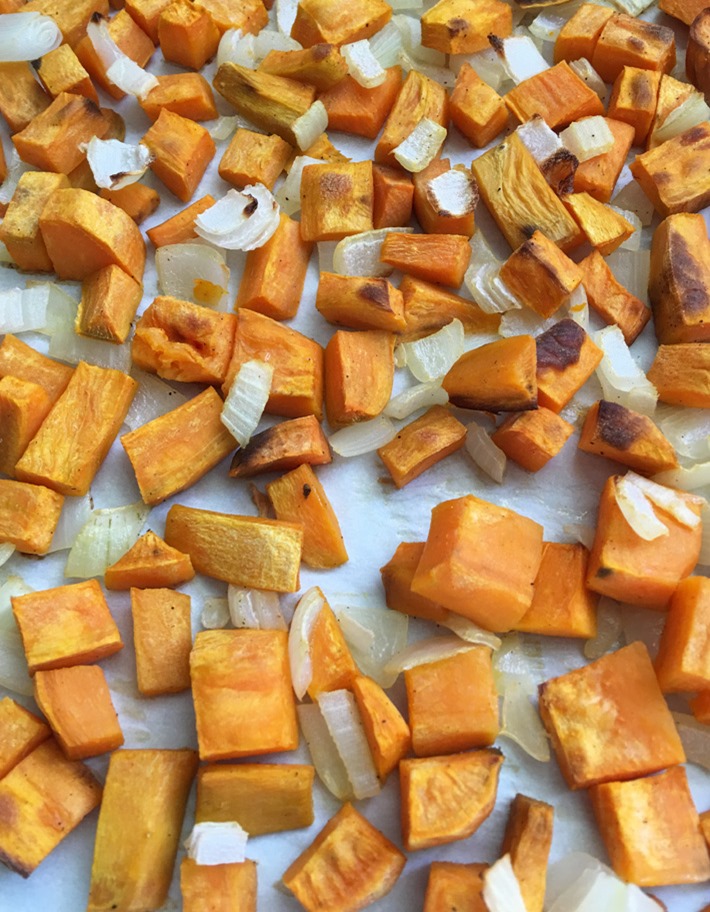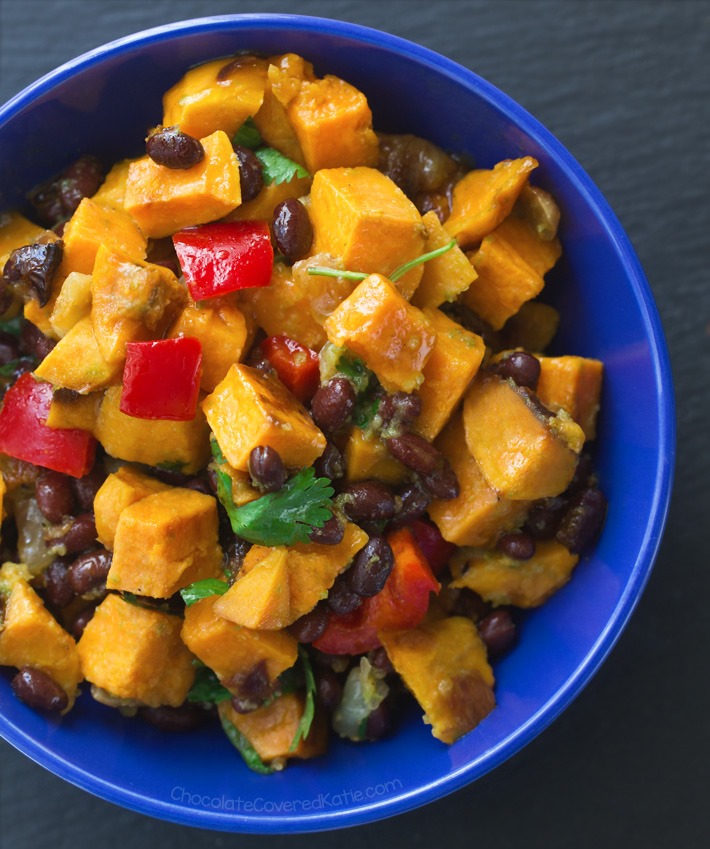 This healthy sweet potato salad was inspired by the first friend I ever made after moving into my apartment in Washington, D.C.
She brought a similar salad to a potluck brunch I hosted a few years ago, and I fell completely in love with it. I immediately asked for the recipe and have been making my own version ever since!
With so many different flavors and textures, the dish will completely captivate your tastebuds. And you can change it up to suit what you have on hand – I sometimes like to add corn, zucchini, lentils, or diced avocado. If you want to sub butternut squash for the sweet potato, I don't see why that wouldn't also work.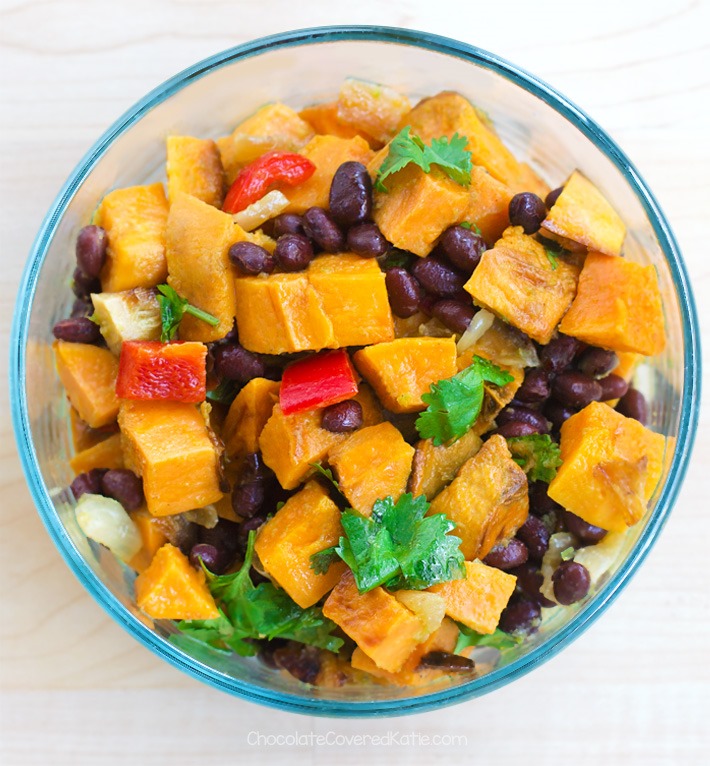 Hot Or Cold Sweet Potato Salad Recipe
Because the crowd-pleasing salad can be served hot or cold, it's a great option for either summer or Fall.
The recipe yields a large batch, so it's also good for meal prep – you cook once and get a delicious and healthy lunch for the week.
Half of the photos in this post are actually iphone pictures courtesy of my mom, who made the salad for a party on Saturday. I decided to change the post to include them, because I know so many of you love seeing more of the step-by-step process with my recipes. Guess now I'll have to pay her royalties…


Sweet Potato Salad
Related: How To Cook Sweet Potatoes
Sweet Potato Salad – Easy & Delicious!
Total Time: 30m
Yield: 6 servings
Print This Recipe
5/52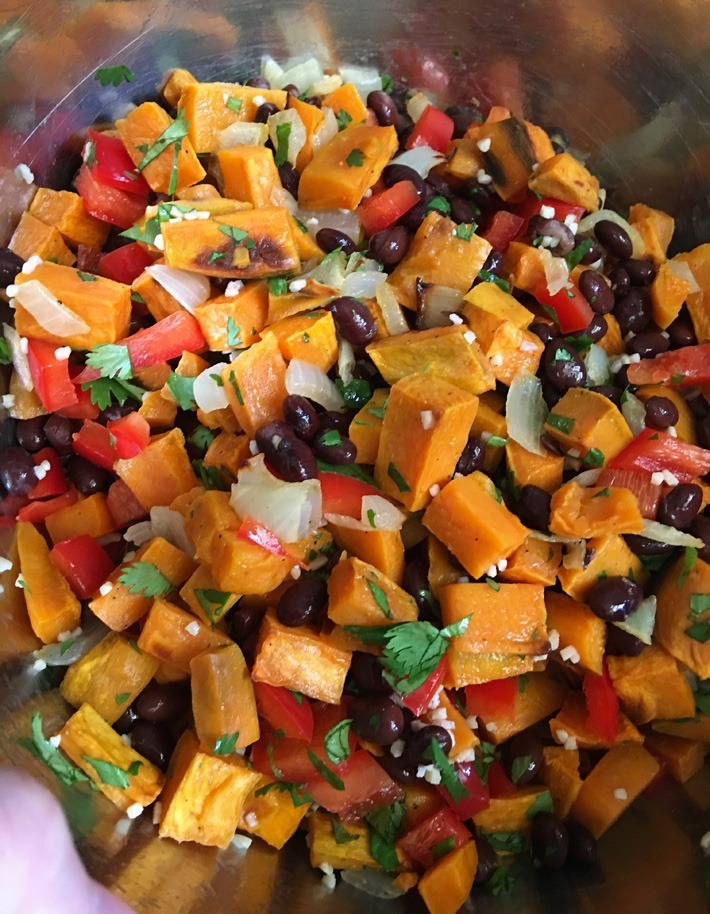 Ingredients
4 medium sweet potatoes, peeled and chopped (2 lb before peeling)
1 onion, diced
1/2 tsp salt + optional pepper
3 tbsp oil, or spray (for fat-free option)
2 tsp minced garlic
1 1/2 tbsp lime juice
1 red bell pepper, diced
1 1/2 cups cooked, or 1 can, black beans
optional 1 cup canned or cooked corn
3/4 cup fresh cilantro, chopped (omit if desired)
Instructions
Toss sweet potatoes and onions with 1 1/2 tbsp oil (or spray), sprinkle with salt and optional pepper, and place in one layer on a large parchment-lined baking sheet. Place in a non-preheated oven on the center rack, then turn the oven to 450 F. Bake 30 minutes, or until potatoes are soft. Add all remaining ingredients to a large bowl, then toss with the sweet potatoes. Serve hot or cold.
This Week's Trending Recipes: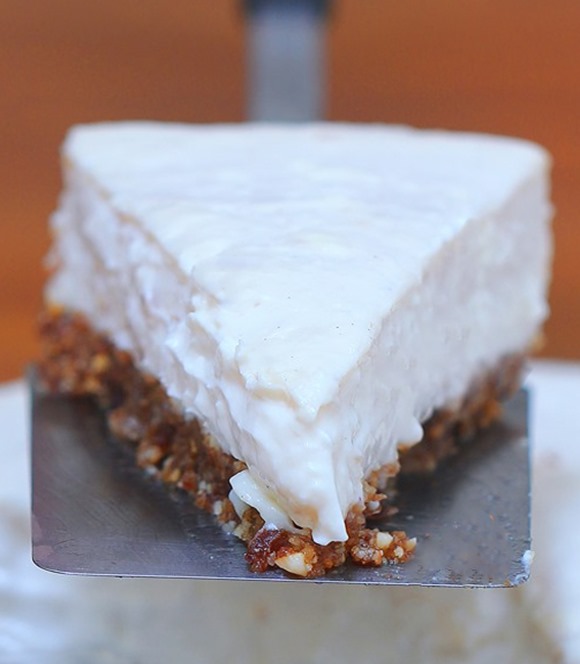 Vegan Cheesecake Recipe – (NO Cashews!)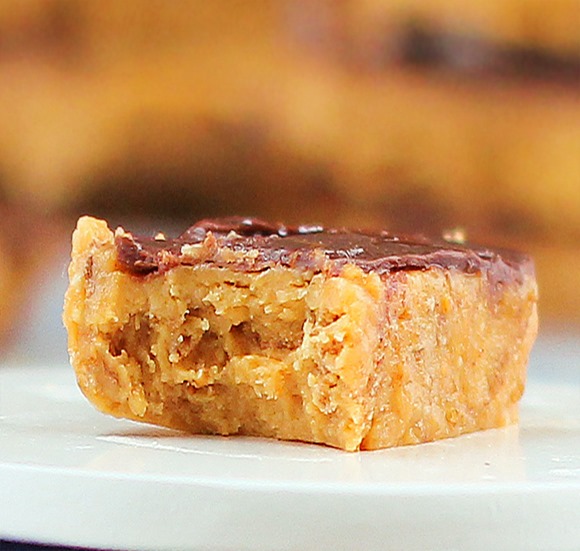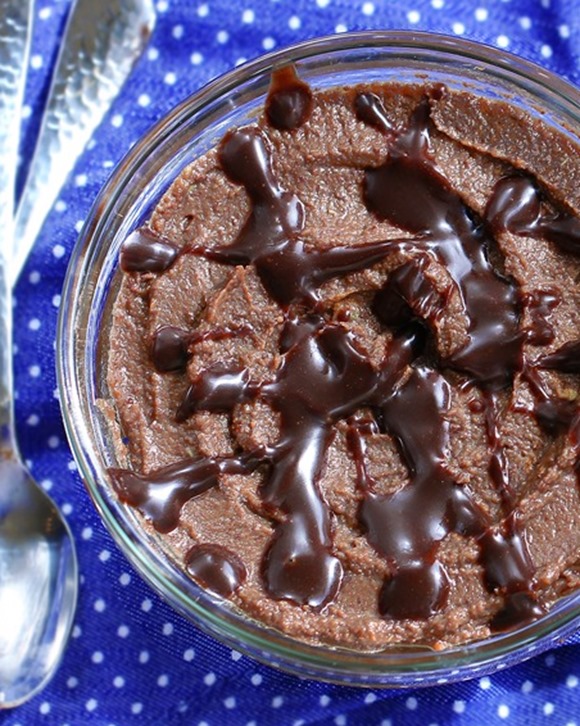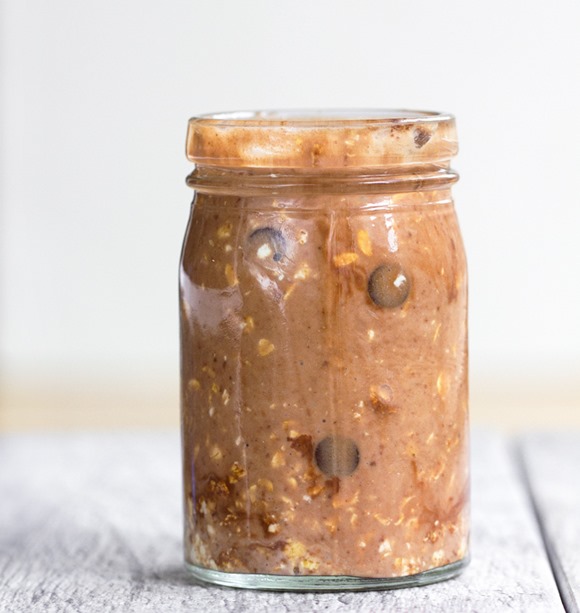 5/52
Source: https://chocolatecoveredkatie.com/2018/09/03/sweet-potato-salad-recipe/