In my kitchen, this recipe wins the prize for most-cooked summer pasta, 2018. It's a beautiful spaghetti-based tangle built around skillet-blistered cherry tomatoes, accented with lemon zest, mint, broccolini, and toasted cashews. If you have shichimi togarashi in your spice drawer, great! If not, no big deal, some crushed chile flakes work fine. All in all, this is an incredibly simple recipe, while still having all sorts of interesting flavors going on!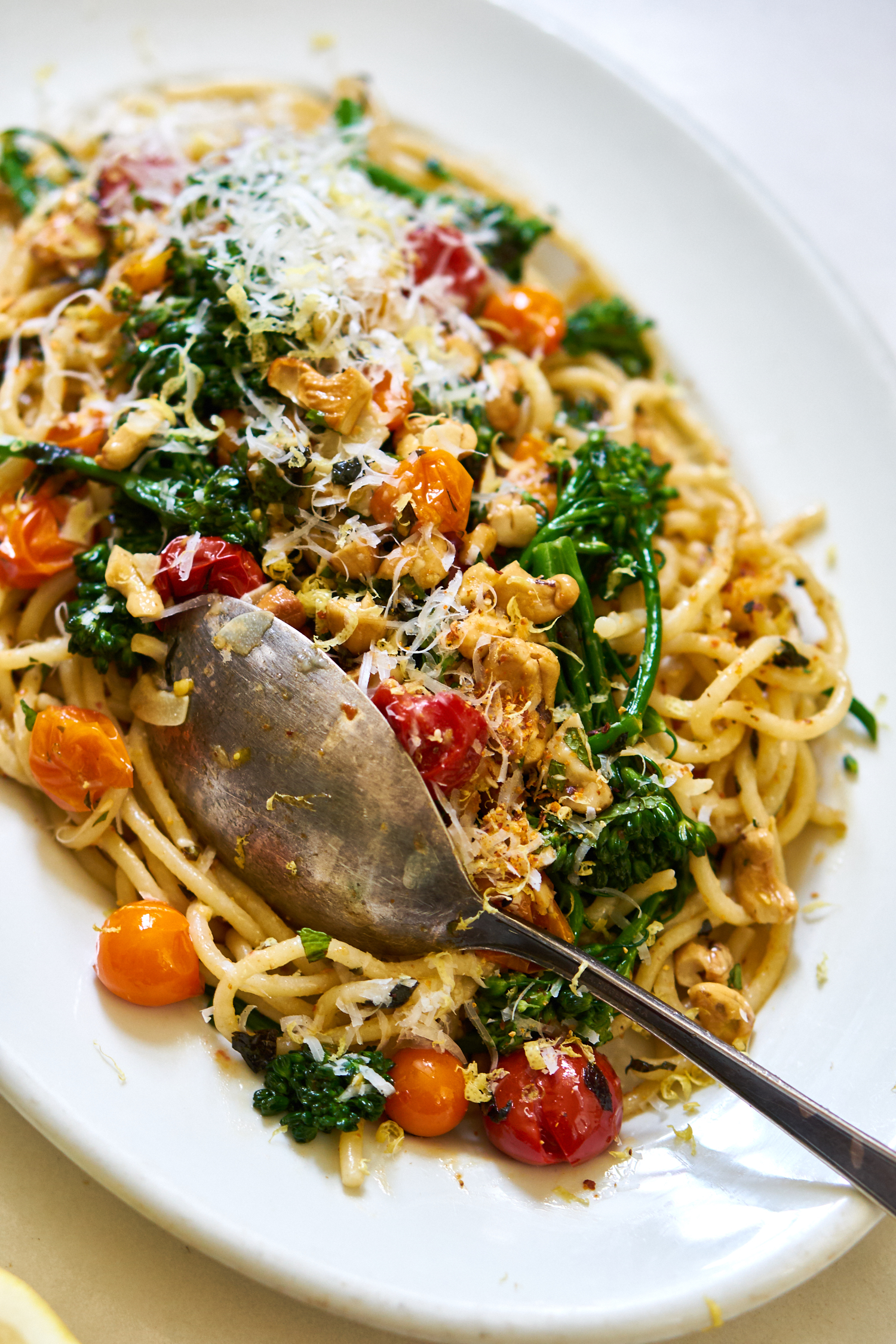 Spaghetti Inspiration
The inspiration for this recipe come from one of my favorite places - Toiro Kitchen. Naoko posted this recipe. And it found itself on high-rotation repeat in the weeks that followed. I took some liberty with it, and landed on the version below, adding broccolini (or broccoli), little dusting and dashes here and there. Naoko makes it in a beautiful donabe, but I've been making it in my widest pan.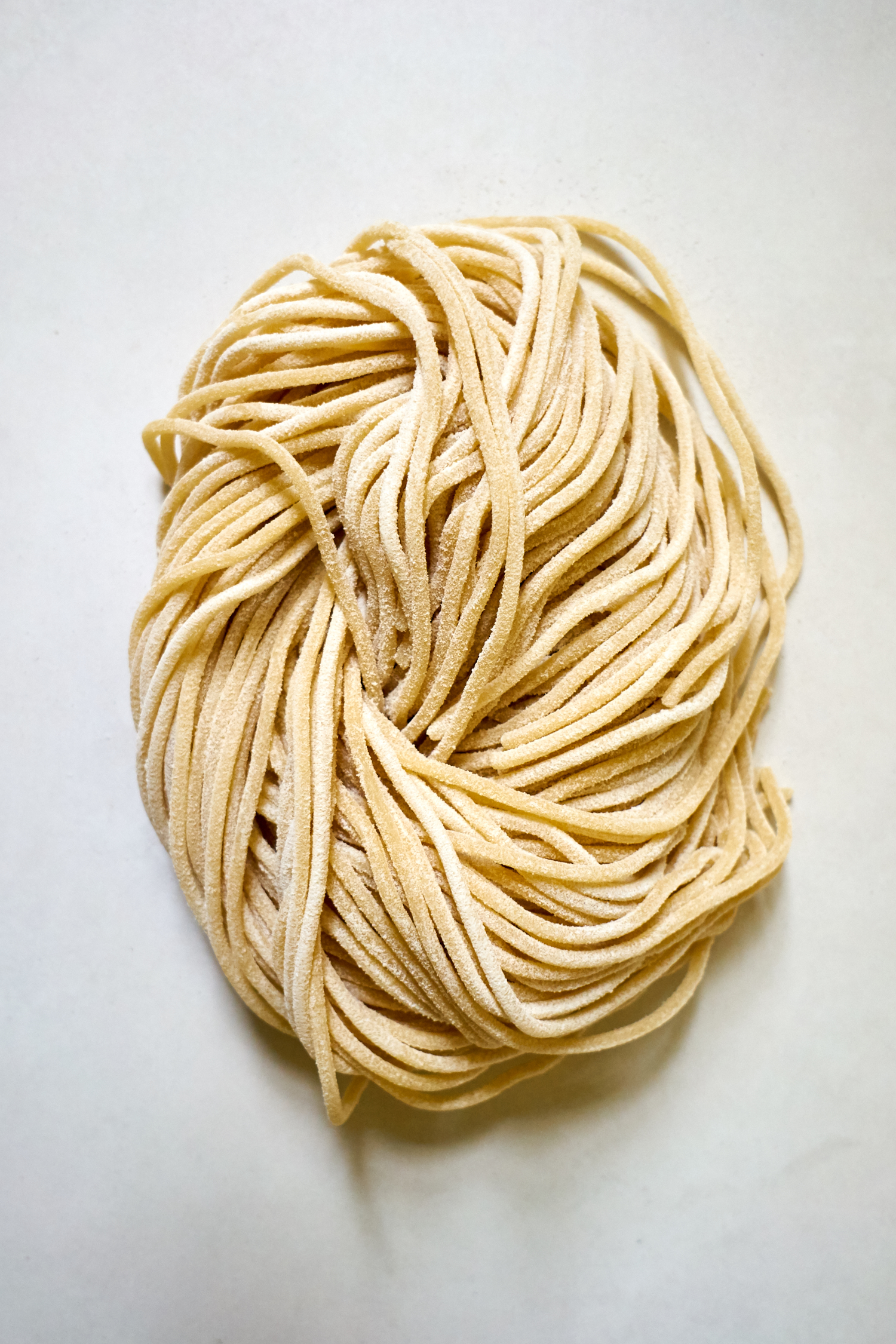 Dried spaghetti versus fresh
You can use either! I've done both, and they're great. My main advice? Use whatever spaghetti you love. Another wildcard version I was happy with - soba noodles. Also great.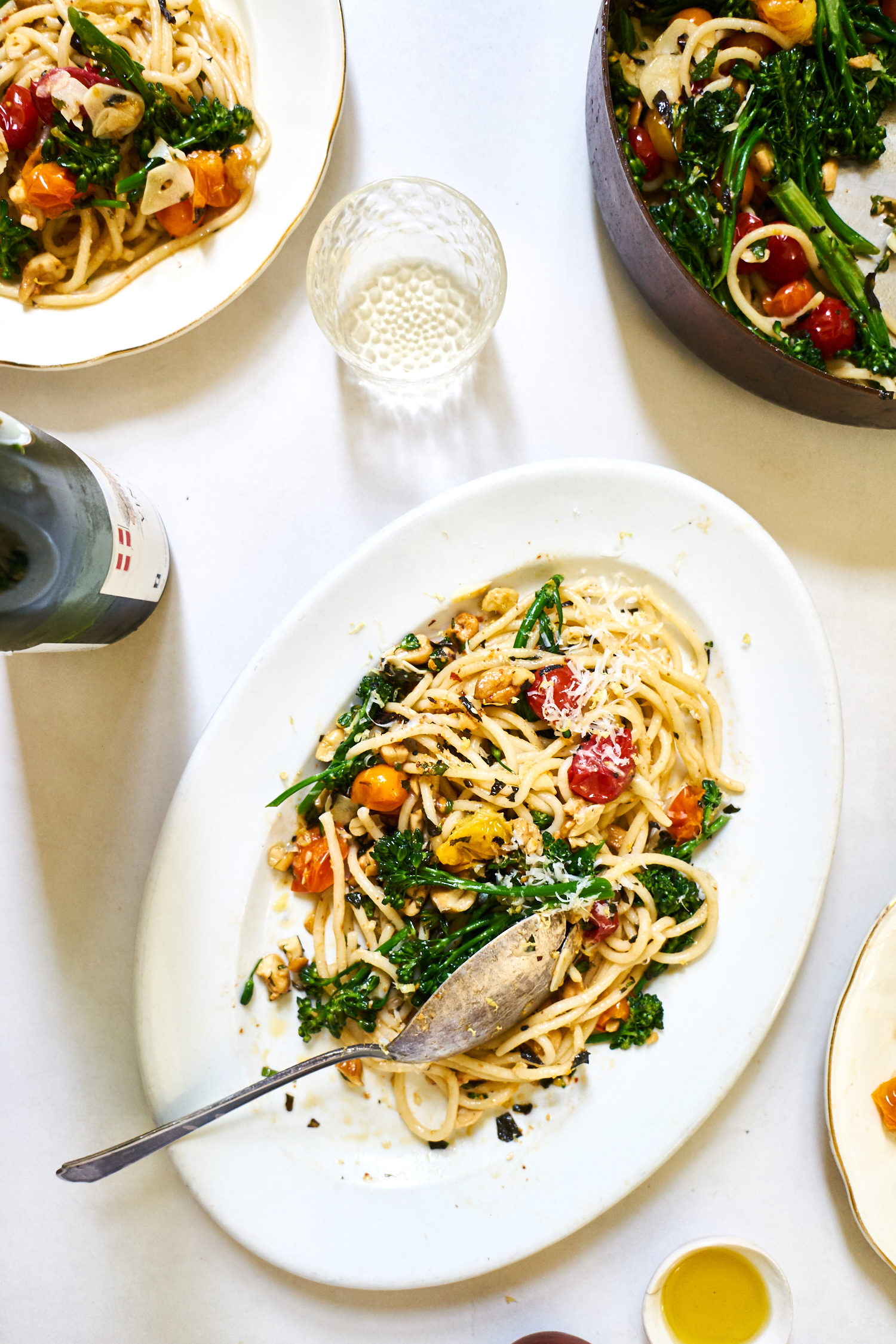 Weeknight Friendly Spaghetti
One of the things I love about this recipe is how, aside from boiling the pasta, it's a one-skillet meal. Put a big pot of water on, and while it comes to a boil you chop a bit of garlic, and trim some broccoli. It all goes into your largest pan. I also love all the different flavors coming together - chile, lemon, mint, and summer tomatoes.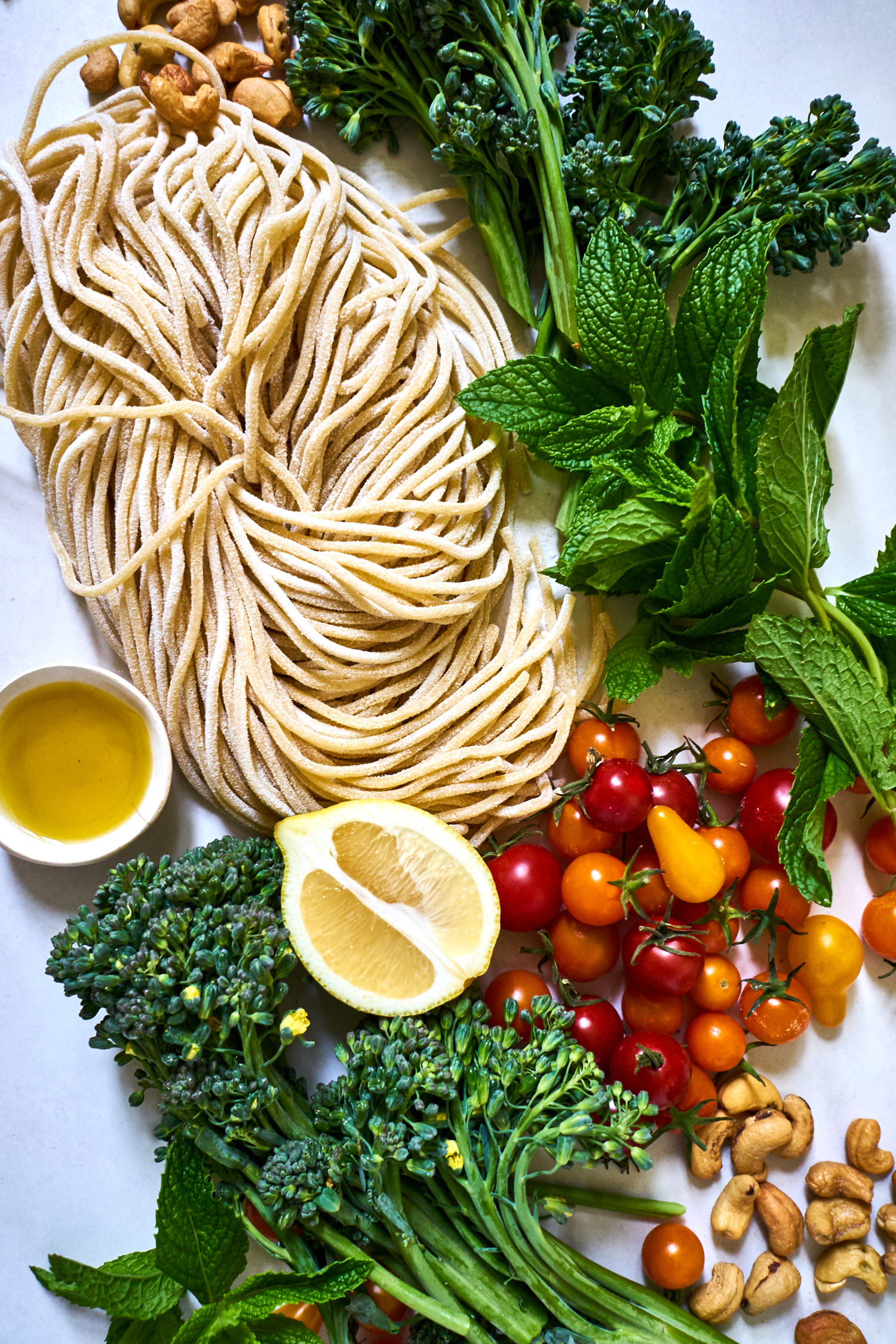 Source: https://www.101cookbooks.com/archives/quick-blistered-cherry-tomato-spaghetti/