Nothing beats homemade strawberry jam made with fresh berries!  This jam only uses three ingredients without added  pectin.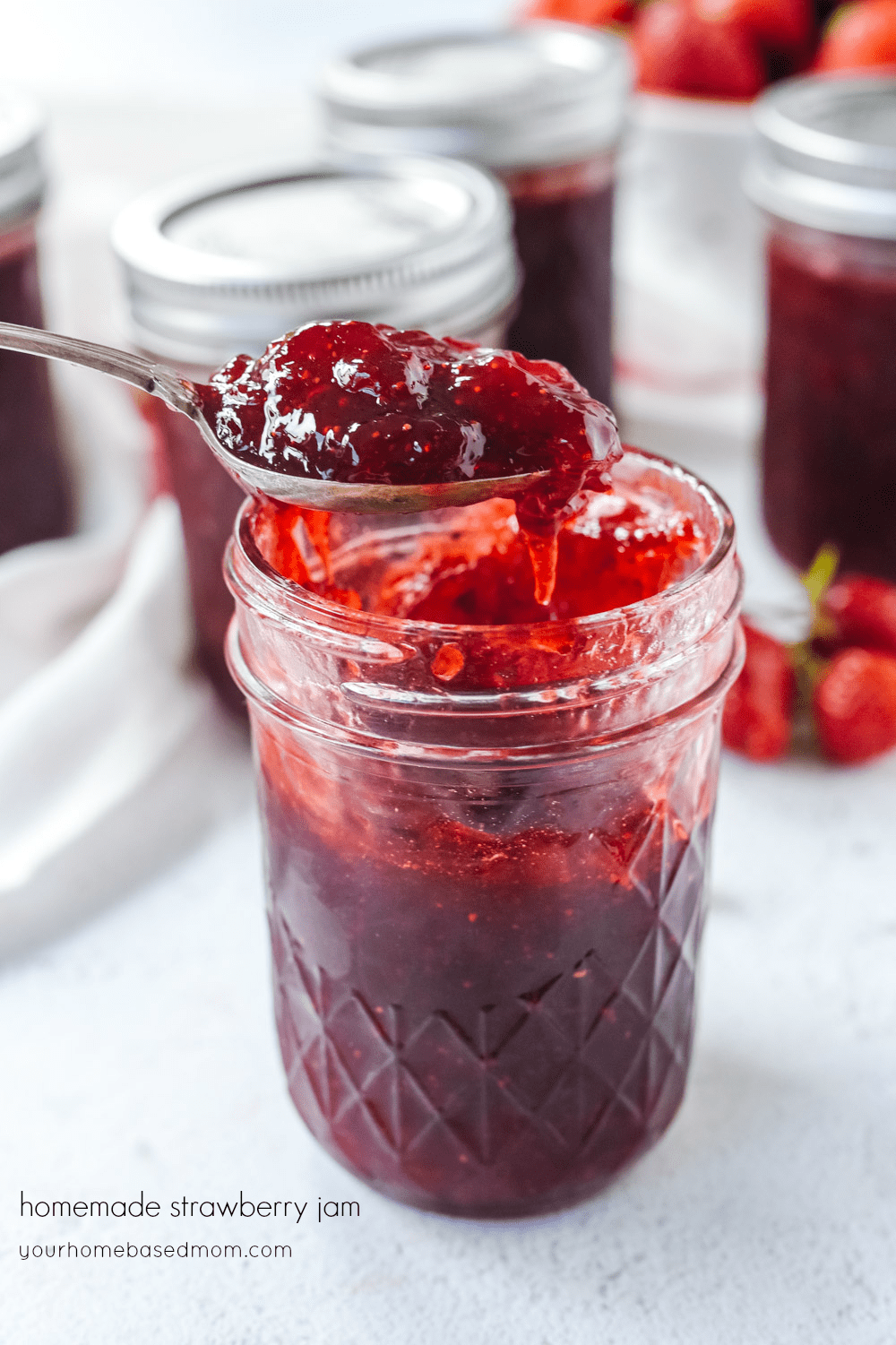 I have made homemade strawberry jam for years.  In the past, I have always made freezer jam using the powdered pectin you can buy at the store. Last year when I was in France attending The Academy France we did a fun photo shoot making strawberry jam.  We made a cooked strawberry jam that only uses fresh berries, sugar and lemon juice, without added pectin.  The jam is cooked on the stove top and then can be canned or frozen. It was delicious and I loved that I didn't have purchase and add in additional pectin.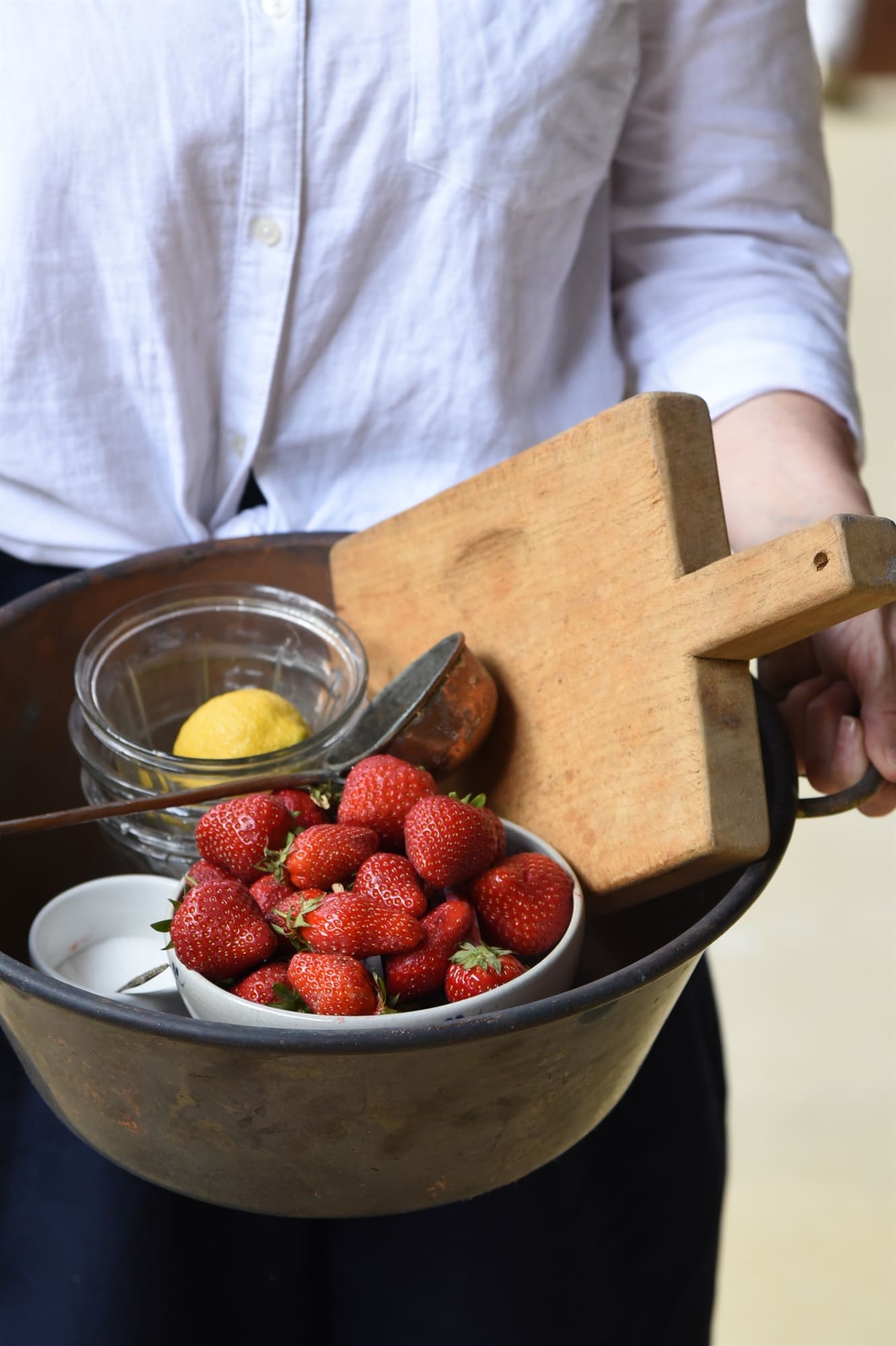 Berries have natural pectin when they are cooked so they are perfect for a cooked jam.  We used strawberries but you could also use your favorite combination of berries.  Jam made without pectin has a softer consistency than jam made with pectin and I think it is perfect for spreading on toast!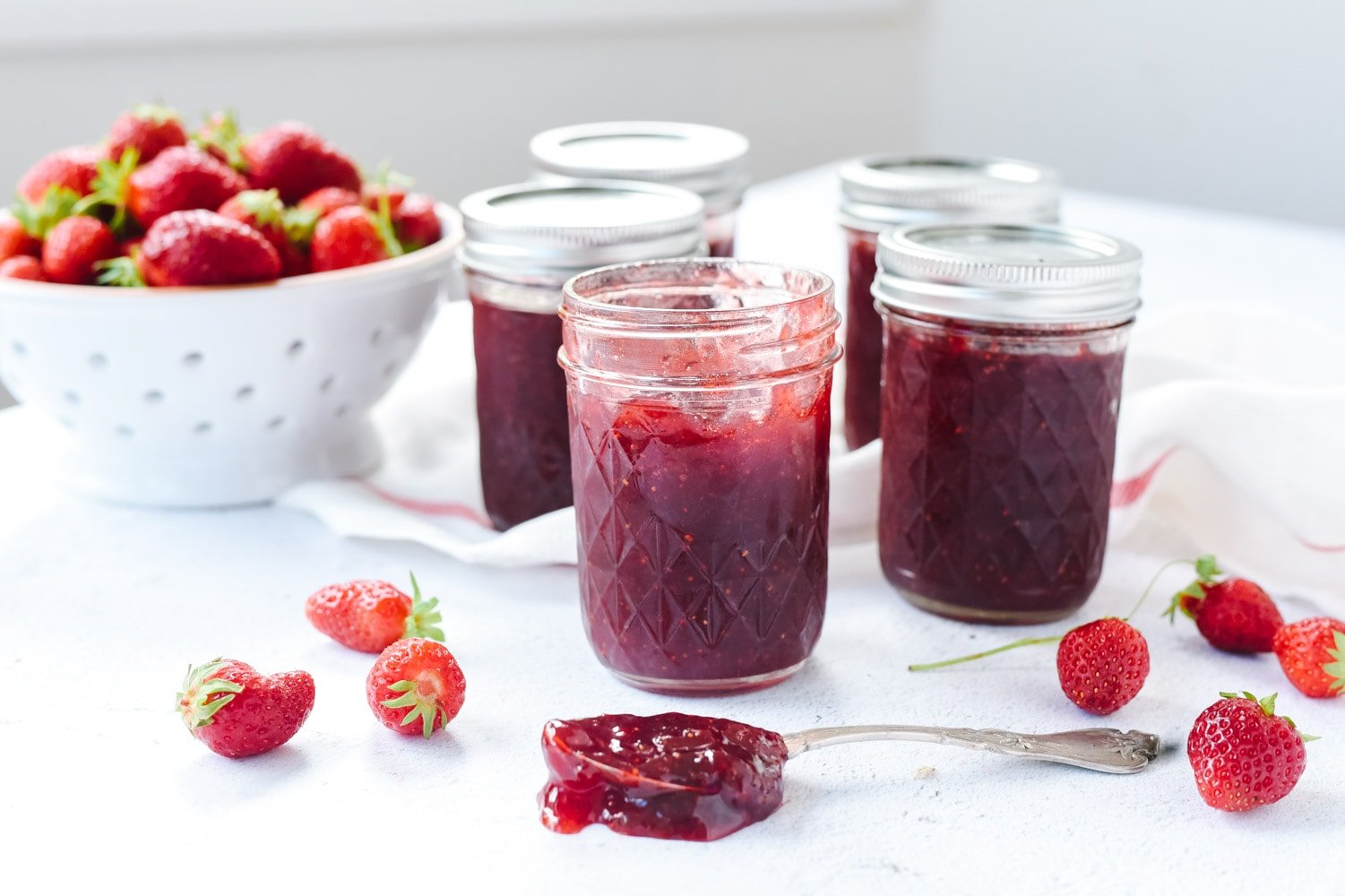 How to Make Homemade Strawberry Jam
Wash, hull and dice your strawberries into small pieces.